I had a dream one night. I was in a fog when I saw a flickering light from a campfire. As I walked towards the light I began to see an old man in skins and leather. Cautiously I walked quietly close and noticed he was drinking tea and sitting beside a fire. He knew I was there somehow and invited me in. Shortly after he told me this story.
His name was Kazak and this is the first part of what he told me. He started life and grew to a simple man who has a great love on his life's journey, his beloved Mara. Raised by loving people, they gave him his start.
He touched the lives of a great many people on his journey through life and learned many things from them. This is a Love story and adventure set in the beginning of man's rise to domination. Kazak is a special man with a love for his woman that makes his life worthwhile and a thirst for knowledge that was fed by the world around him and the people in it.
A mysterious group of people were stealing the lives and stores of entire villages and groups. They took everything, clothing, food, weapons, lives, and leaving only fear after killing everything that opposed them. Kazak must protect his people and his woman. He does this with new friends and by watching others and learning from what he sees. Will he be able to bring different people together and defeat the Raiders of lives and their slaves?
Find it HERE on Amazon.com for $19.95

Or at a discount below..

.
Click here for a discounted copy of the e-book $4.99
Click here for a discounted copy of the paperback $15,99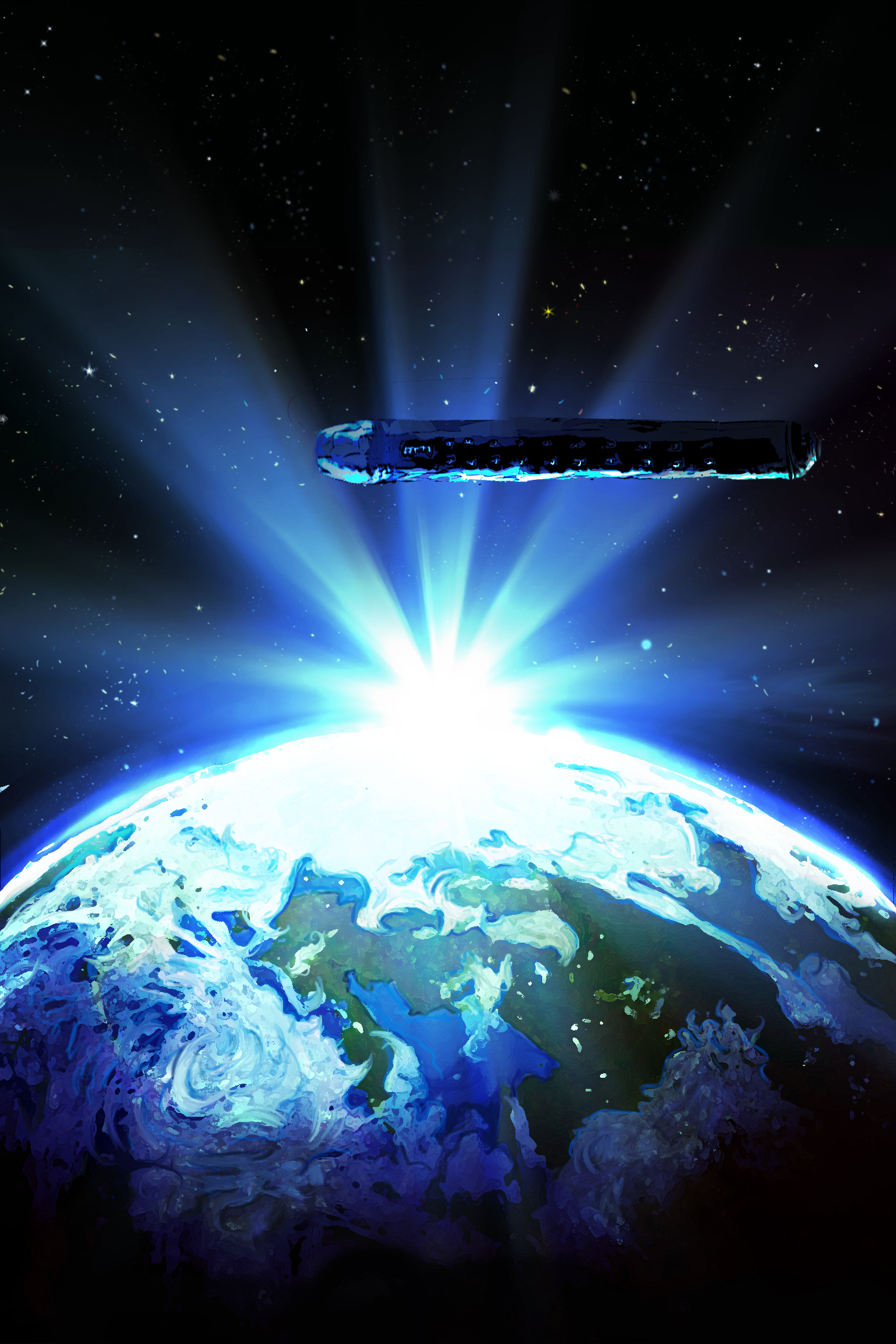 The Vindicator in orbit over the Earth
This is the story of a ship called the Vindicator and Nathan Delves. Nathan is a scientist and an inventor. He found a way to make cold fusion a reality. After the first sucsesful one the orders flew in at billions in profit per reactor.
That made him very rich. With his riches and his mind he found the time to run more experiments and perfect an anti-gravity drive. With the help of several expert people he built a space ship called the Vindicator. Those people became friends and lived through the so called Rapture because of that craft.
Aliens took over half the world's population while he and his crew were sitting on the moon in their ships maiden voyage. The story just gets better from there. Nathan and his friends really got to work! Think! What would happen if you could get some of the smartest people in the world to solve the world's problems? Problem the rest of the world may not even know they have.
Space battles and the colonization of Mars all happen until the . . . well I don't want to give it all away.
Feel free to leave an email if you have any questions. buck@4buck.com


Available Soon
Project Books I'm Writing
On a foreign, world humans land. They need living space on habitable worlds and have sent many missions out to find these worlds. Tikki Is a gifted humanoid on one of these worlds. His people live a long life, over a thousand years, and acquire skills with each passing year. Tikki is a youngster at 150 years old with a talent for 'Growing' plants into homes and other uses He is looked on by the Elders as very promising if he learns to control his gifts.
Read what happens when humans from a technological society land on Tikki's world and begin efforts to colonize Tikki's planet.
Follow Bob and his girlfriend, Laura, on their journey. He thinks he discovered a way to cancel gravity. He had some more work to do at the beginning of the story. Follow their journey to the moon and beyond.
See how he starts out with an $11,000 electric bill and finally creates a ship that floats to the moon.